Create Your Own Back Garden Cinema
3 min read
As summery weather is hopefully beginning to make a comeback, we'll be spending most of our weekends in the garden again.
During the day, cook up a BBQ and enjoy the sunshine, but when the sunsets, create your very own cinematic experience outdoors.
As it's unlikely you'll be making trips to the cinema anytime soon even though they are open again now, you can bring the cinema to you – and you only need a few items.
It doesn't have to be expensive (bar the projector, but there are plenty of affordable ones), nor does it necessarily require a huge space and best of all, you can watch whatever you want from Youtube to Netflix or simply anything you can stream from your device!
Here's how to make it work.
Get a projector
The most important part of your at-home cinema setup is the projector. Without it, you won't get very close to the cinema experience.
The APEMAN Portable Mini Projector 4500 (Amazon, £79.99) is one that won't break the bank but still delivers good quality LED images in 1080P full HD, especially in a garden that has low light. It also comes with a remote control so you can browse through a library of films just like you would on your TV.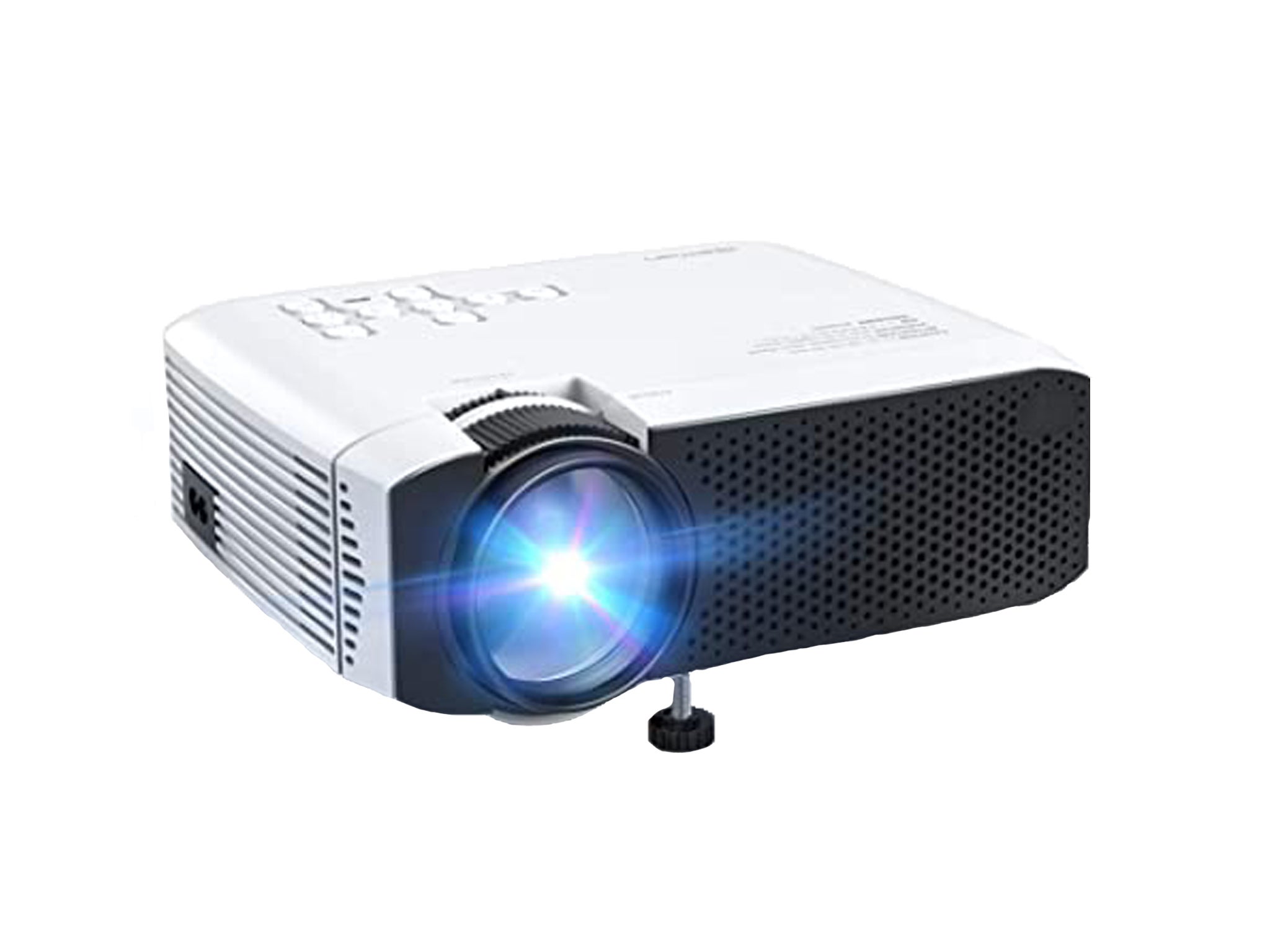 It's portable so you can compactly store it when you're not using it, and it's compatible with PCs, laptops, MacBooks, PS3/4, X-Box, iOS and Android phones.
There are plenty of other projector options available depending on your budget so make sure you do some research before purchasing!
Set up your screen
Once you've got your projector sorted, next is assembling a screen, which can be done easily with a plain – ideally white – bed sheet.
You can peg this to a washing line that's in front of a plain fence or tape it to a wall. Wherever you can get the sheet to hang as flat as possible is great. 
If the bottom of the sheet is touching the floor, secure it with heavy objects on either side such as plant pots or garden gnomes, just in case it gets breezy and the wind ruins the picture.
Prop the projector on a table, or stack of books, in front of the screen and hook it up from a laptop, TV or phone to the HDMI, VGA, USB, Micro SD, RCA AV ports that the above projector is compatible with.
Create a cosy seating area
There's nothing worse than being uncomfortable throughout a film, so grab a picnic blanket, bedding, cosy outdoor cushions, scented candles and a bag of popcorn to munch on.
You can get picnic blankets from many polaces such as Sainsburys, Arogs, ASDA or online from places such as H&M Home as well as many other online retailers.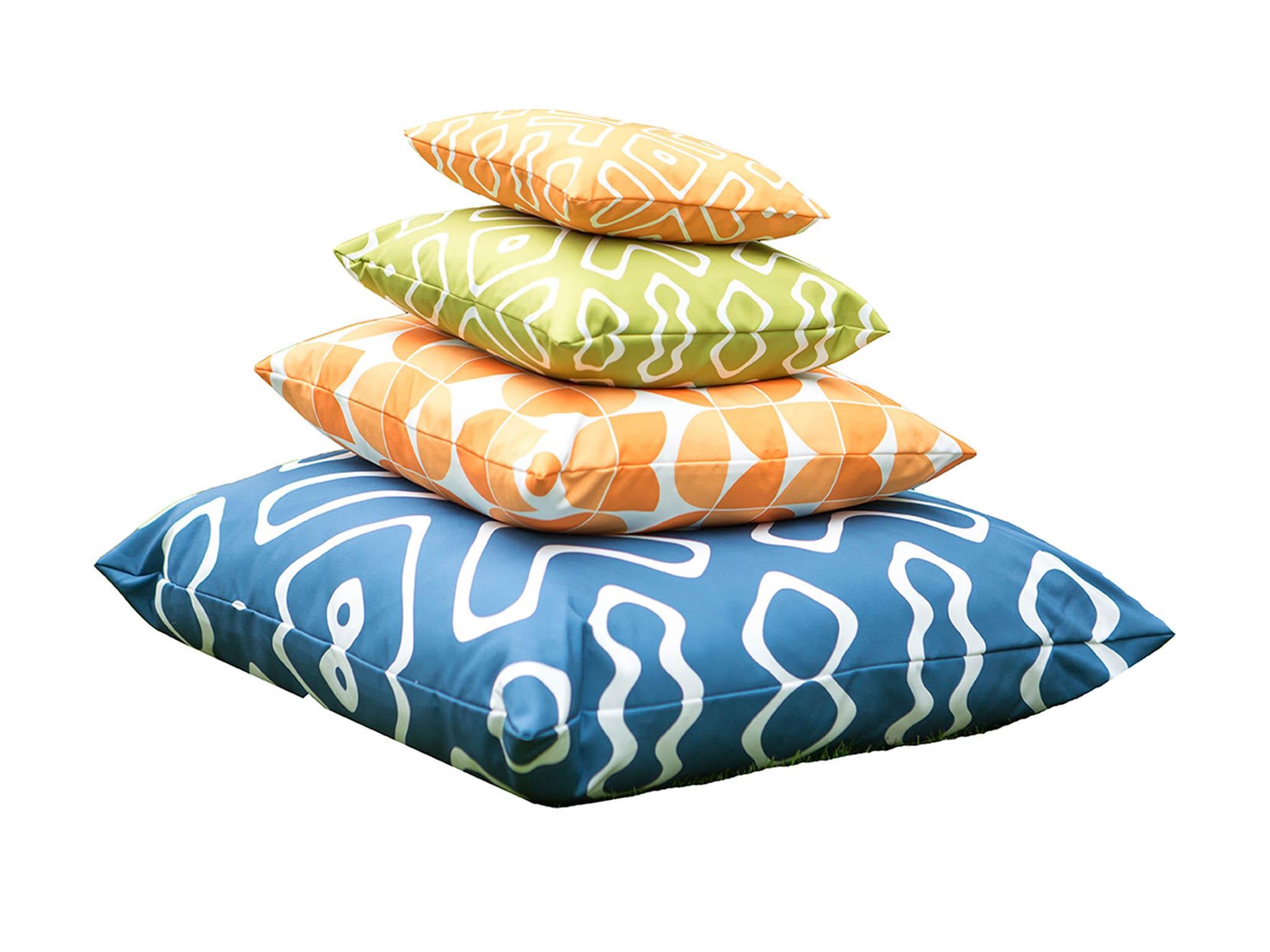 Surround your picnic blanket with outdoor cushions to make it extra plush. These durable, waterproof We Love Cushions large outdoor cushions (We Love Cushions, from £39.99) impressed us for being soft and bouncy, ideal for cosying up on a balmy summer's night.
However, if you fancy a more structured set up with furniture, these colourful House by John Lewis salsa garden mini chairs set of 2 (John Lewis & Partners, £98) will make a nice addition to brighten up your garden. Simply add cushions to make them comfortable enough for the entire film.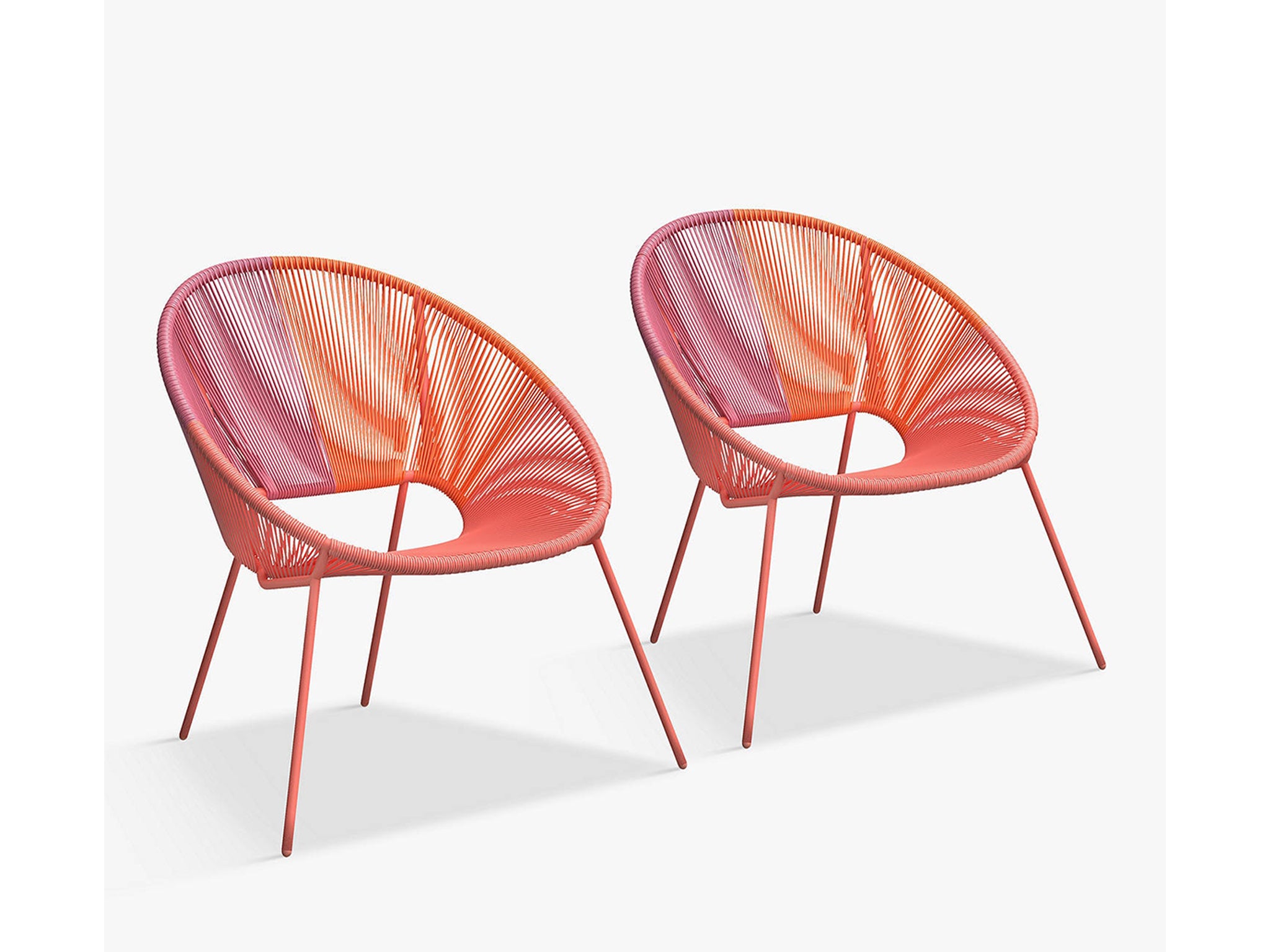 Alternatively if you have sun loungers they could make some great additions to make you feel like you're in bed watching films when actually you're in your garden.
Decorate with outdoor candles too, which will add low lighting that's pretty but won't affect the screen quality. Dot candles around your patio to fill your space with a calming fragrance.
Photo by Taisiia Shestopal on Unsplash
Lighting a candle with a relaxing scent can help make your environment a more pleasant place to pass the time during lockdown
Grab a drink
The best thing about bringing the cinema to you, is that you can eat and drink whatever your like there. For us, that's a great excuse to bring the shaker out with a homemade cocktail or two. 
Photo by Lucia Foster on Unsplash
Like this article? Sign up to our newsletter to get more delivered straight to your inbox
_____________
References:
https://www.independent.co.uk/extras/indybest/house-garden/how-to-make-outdoor-cinema-in-garden-projector-at-home-ideas-a9503686.html