UK Getaway - Where To Go And Stay
4 min read
Don't want to face a plane this year? Maybe you're taking the opportunity to save some money or you might even just want to have a look at what the UK has to offer! Thanks to lockdown restrictions 2020 has become the year to explore all those places close to home that you have heard about but never been to. Whether you have children and are looking to get away in the half term or if you don't and you just can't take another day of sitting in your at home office here are some great destinations that are only a few hours (or less!) drive away..

It might be small but, when it comes to amazing landscapes, world-class attractions and incredible history, the UK can't be beaten. Plus, in an age when we're so conscious of our own environmental impact, adventuring closer to home means swerving plane shame, too.

As of July, hotels, campsites, cabins and treehouses (even holiday homes with swimming pools so you can pretend you're on a beach in the caribbean when you shut your eyes) all opened back up, so travelling around the country is back on the agenda. From remote islands to lush national parks, here's your UK break bucket list for the second half of 2020.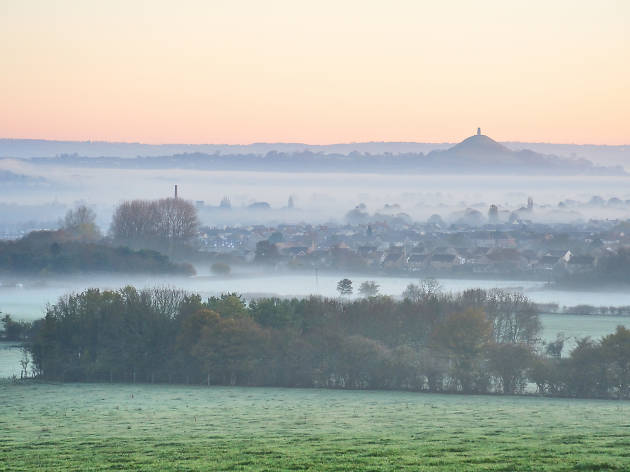 Photograph: Shutterstock
We missed out on our festival fix this year, but there are still plenty of good reasons to head to this sweet, spiritual corner of Somerset, which keeps the hippie vibes going all year round. Visit to stock up on healing crystals and ethical skincare, explore the ruins of Glastonbury Abbey and take the steep climb to the Tor.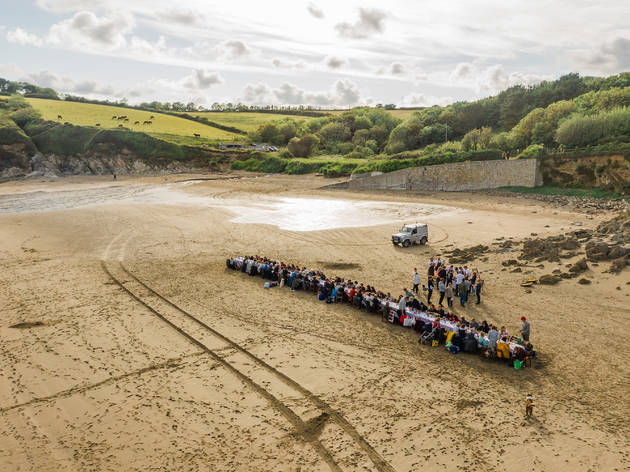 Cornwall is a county of contradictions. There's myth and mystery, misty clifftops and sharp, rugged rocks rising out of restless waves, as well as peaceful coves, sleepy towns and vitamin D-soaked beaches packed out with surfers. Go in search of King Arthur at Tintagel's romantic, clifftop ruin, watch a play with the Atlantic as the backdrop at the Minack Theatre (both currently require you to book in advance) or have a freshly cooked alfresco feast under the stars at The Hidden Hut, which has just reopened for the season. This otherworldly part of the country makes a compelling case to stay in the UK this and every year.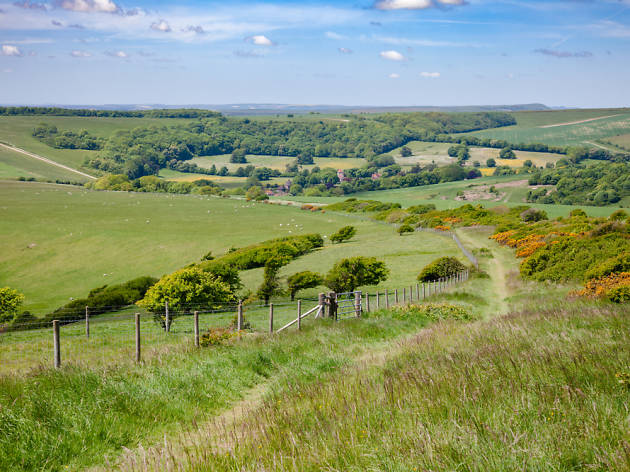 Photograph: Shutterstock
The South Downs, which runs from historic Winchester to Eastbourne's chalk cliffs via green hills, ancient woodland and sea views, is London's closest National Park and has been one for ten years. Take a celebratory hike.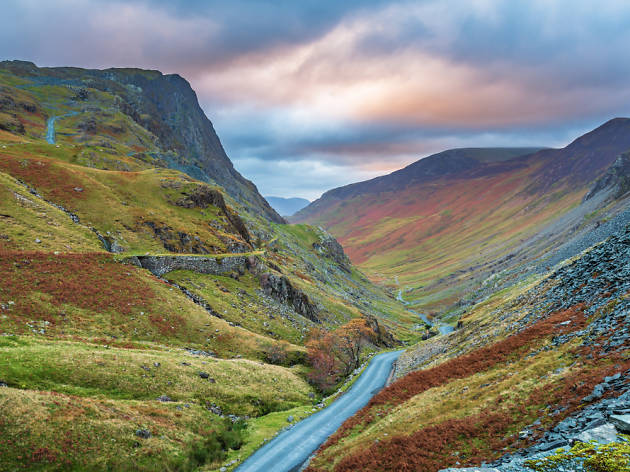 Photograph: Shutterstock
There are always countless good reasons to visit the stunning Lake District. Swing by this year to spot rocky reflections in still lakes, attempt rhyming couplets in poet William Wordsworth's 250th anniversary year, or step out high over Honister slate mine's new Bridge Challenge, which opened this year.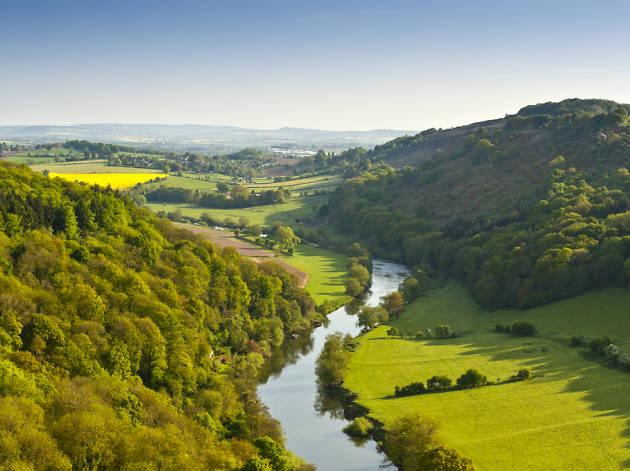 Photograph: Shutterstock
Channel your inner Gillian Anderson (everyone has one) and explore this lush corner of the country where Netflix's 'Sex Education' is filmed. The stunning landscape straddles the border between England and Wales, and is ideally located for gentle boat trips, challenging hikes or jaunts in peaceful forests.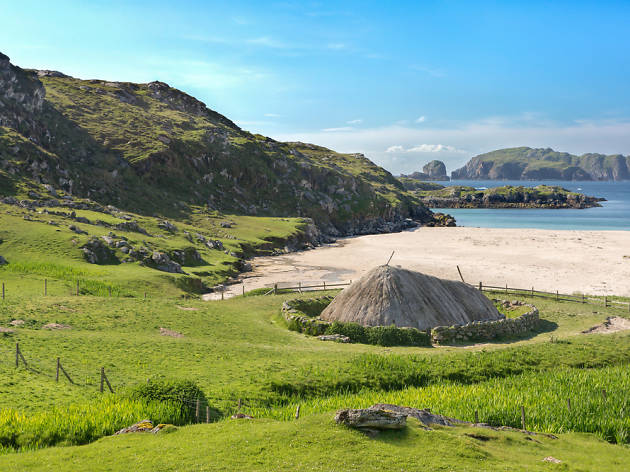 Photograph: Shutterstock
If the aim is to feel indescribably far from London, this string of stunning Scottish islands will undoubtedly do the trick. Head to Barra and the Uists to find ancient relics, Barbados-worthy white sands and delicious silence. There's OOO and then there's this.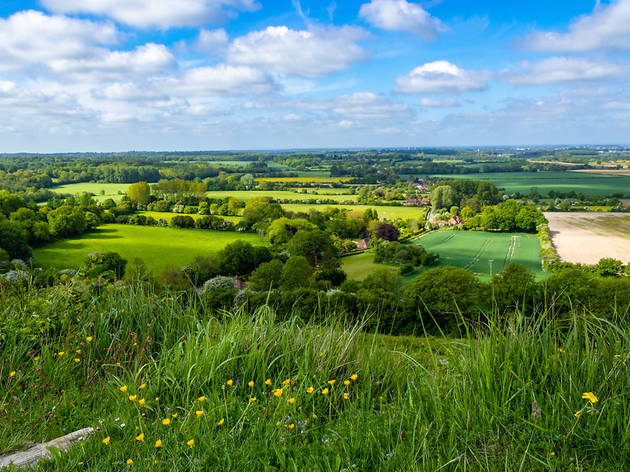 Photograph: Shutterstock
We are big fans of the Kent coast, from Whitstable to Deal, via Margate, but head inland and you can find miles of quiet greenery are yours for the taking. An area of outstanding natural beauty, running from Sevenoaks down to the coast, the Kent Downs is a lush landscape made up of ancient woodland, farmland, wild flowers, rivers and rolling hills. There are countless walking routes, some taking in the North Downs Way or historic pilgrimage routes towards the city of Canterbury, as well as pretty villages to stop in for well deserved (and socially-distanced) pints of local ale.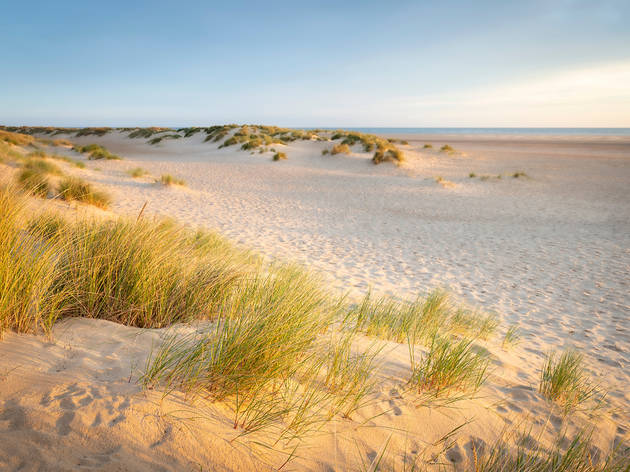 Photograph: Shutterstock
For more space than you'll know what to do with, head to Holkham beach. It has deservedly starred in many a film and pop video, including All Saints' 'Pure Shores'. An enormous sandy stretch is backed by a verdant nature reserve with a warren of well-signposted walking trails within it. Trek through the pinewoods and saltmarshes to see orchids, sea lavender and rare birds. Afterwards head along the coast, via nature reserves, salt flats and pretty coastal villages.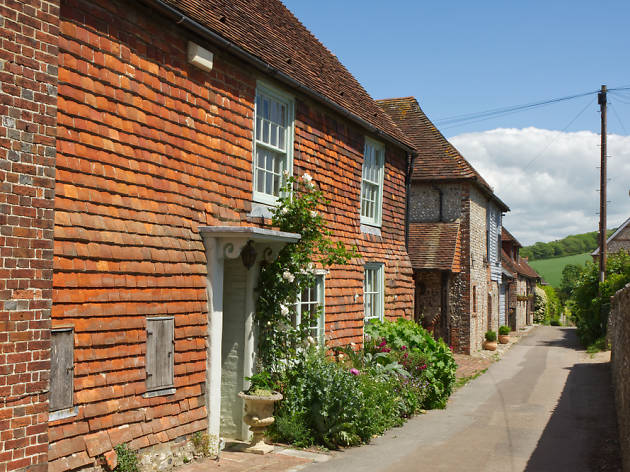 Photograph: Shutterstock
Head to pretty Alfriston in East Sussex as the National Trust turns 125. The olde-worlde village is where you'll find Alfriston Clergy House, a medieval, timber-framed hall, which was the very first building to be saved by the NT. Check whether the house has reopened here before you travel.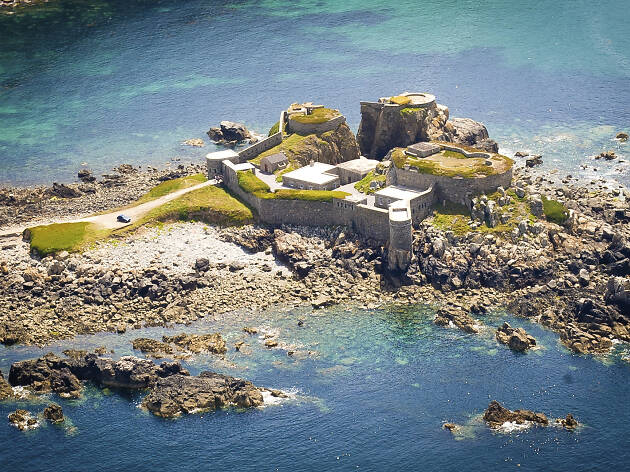 Photograph: Steve Wheelen
2020 marked 75 years since VE Day. We got a special bank holiday in May, but, thanks to lockdown, you probably didn't notice. You can still mark the anniversary by visiting this timewarp Channel Island, which was occupied by German forces during WWII. It's littered with abandonded forts and bunkers, which you can wander around. One of them, Fort Clonque, is now a holiday home which gets cut off from the island at high tide.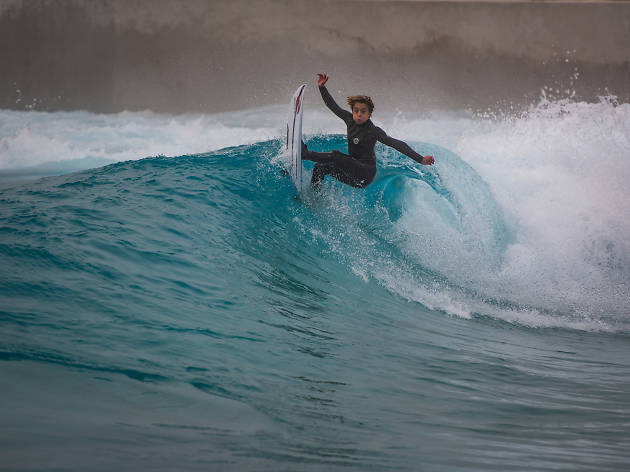 Photograph: Dan Mullins